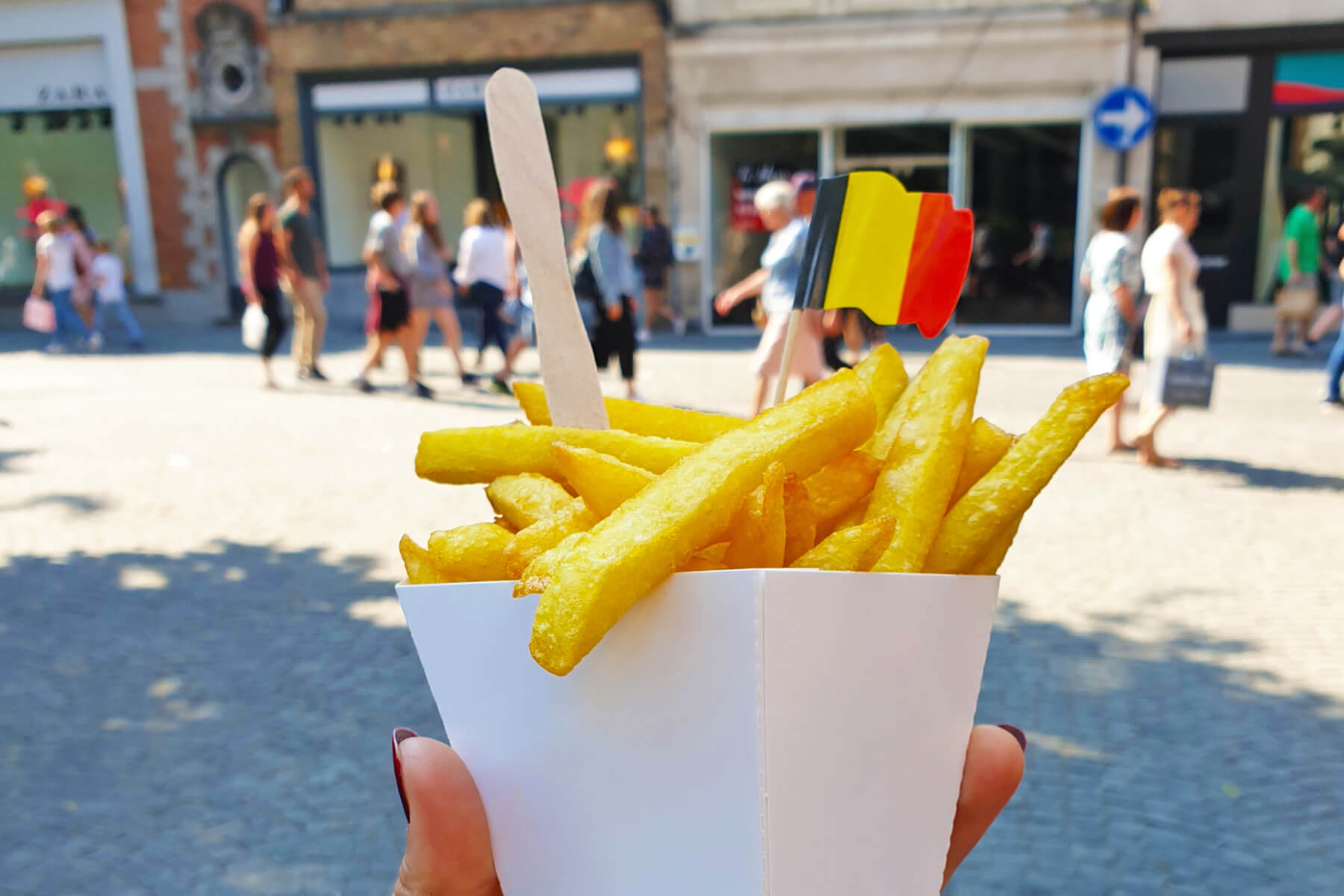 Best fries in Bruges
Would you like to taste the delicious Belgian fries? Then be sure to stop by at one of the following establishments.
Frituur de Gentpoorte
On the outskirts of Bruges, near De Vesten you will find Frituur de Gentpoorte. Here you can taste the most delicious Belgian fries in a family environment. You can also eat tasty burgers and other dishes.Do you prefer to take the fries with you to eat them at a cozy place in Bruges? No problem! You have the choice between take-out or eat-in. Feel free to come here for a bite to eat!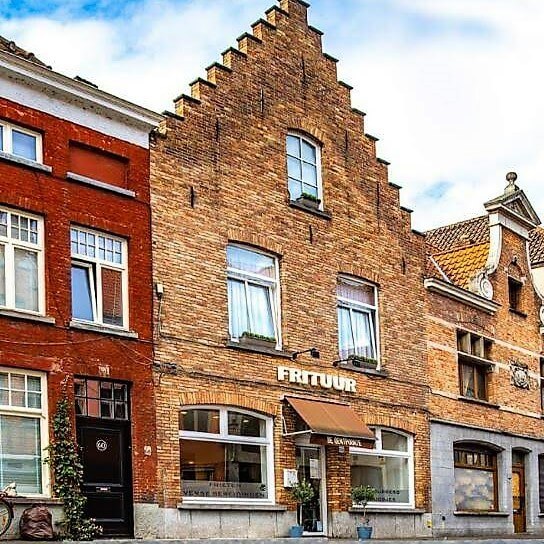 Gentpoortstraat 58, 8000 Brugge
https://www.frituurdegentpoorte.be
The Potato Bar
Here you can not only eat fries, but experience an incredible taste explosion. In addition to Belgian fries, you choose your own extraordinary topping. You can also enjoy a lot of delicious croquettes here. So make sure you visit this fantastic Potato Bar!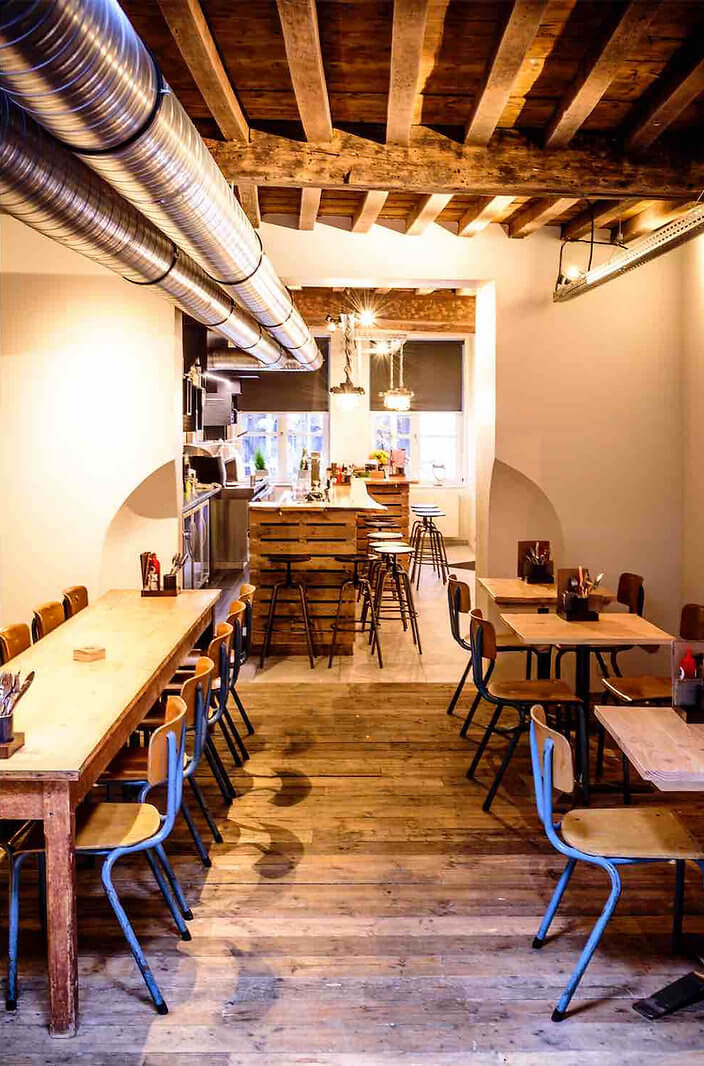 Sint-Amandsstraat 31, 8000 Brugge
Chez Vincent
Next door to St. Salvator's Church is Chez Vincent, a chip shop that has its own recipe for their golden brown Belgian fries. Their fries are fried in only vegetable oils and served with typical sauces of your choice. You can even enjoy meat on the grill with your fries. Enjoy!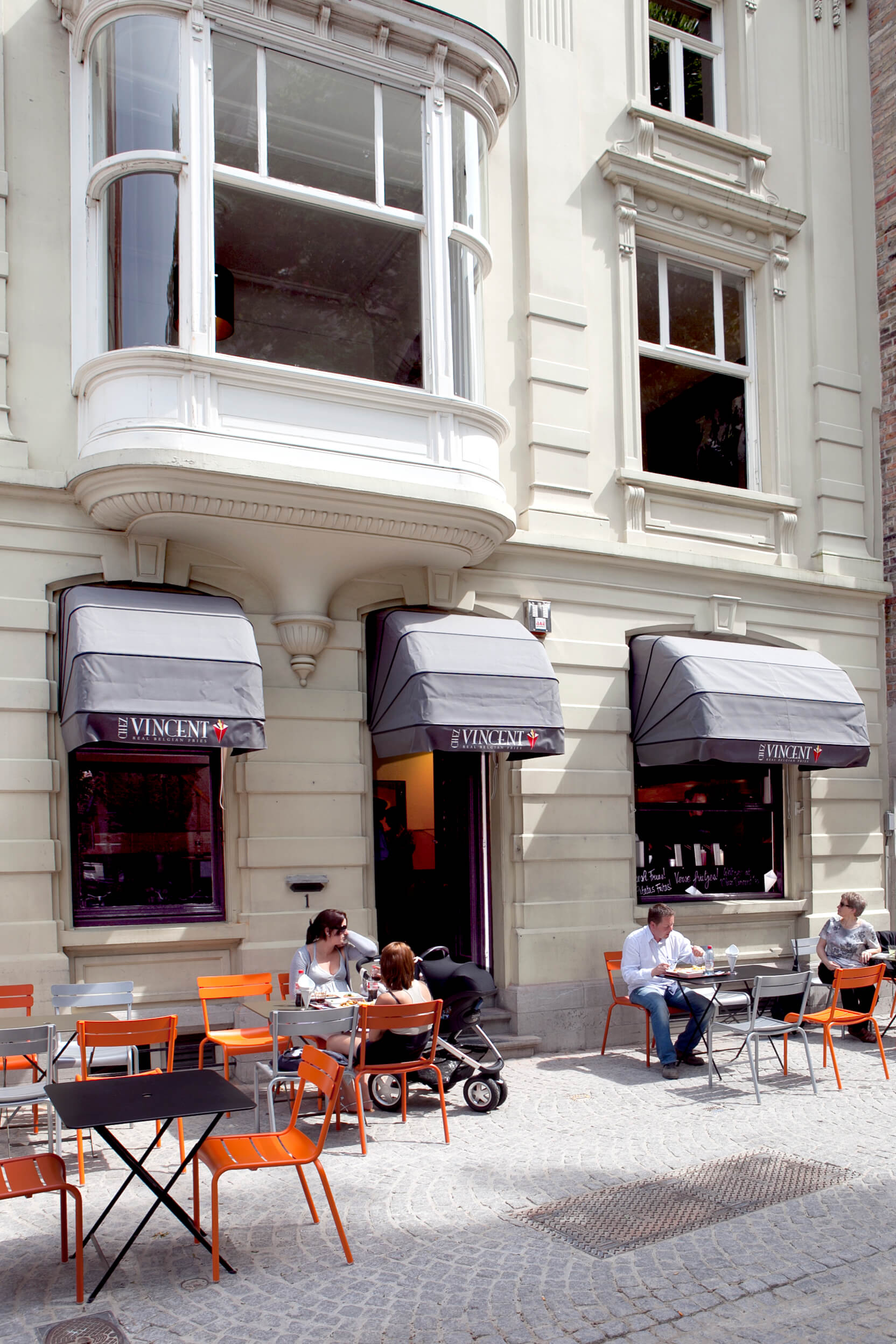 Sint-Salvatorskerkhof 1, 8000 Brugge
https://chezvincent.eu/?lang=nl
'T Brugsch Friethuys
Near the Eiermarkt on the corner of 1 of the shopping streets you can eat a nice portion of fries. Just a little hungry between shopping? No problem at all! Stop by at 'T Brugsch Friethuys for a tasty snack. You won't forget these delicious crispy fries in a hurry.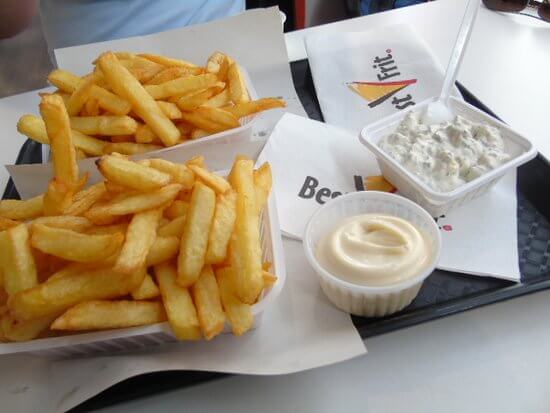 Sint-Jakobsstraat 1, 8000 Brugge
Het Frietmuseum
In the heart of Bruges you will find the world's only French fries museum. Here you can visit the wonderful museum where you will find the history of fries and afterwards you can enjoy a delicious portion of golden brown Belgian fries! Going on vacation in Bruges? Then don't forget to plan this museum in your agenda!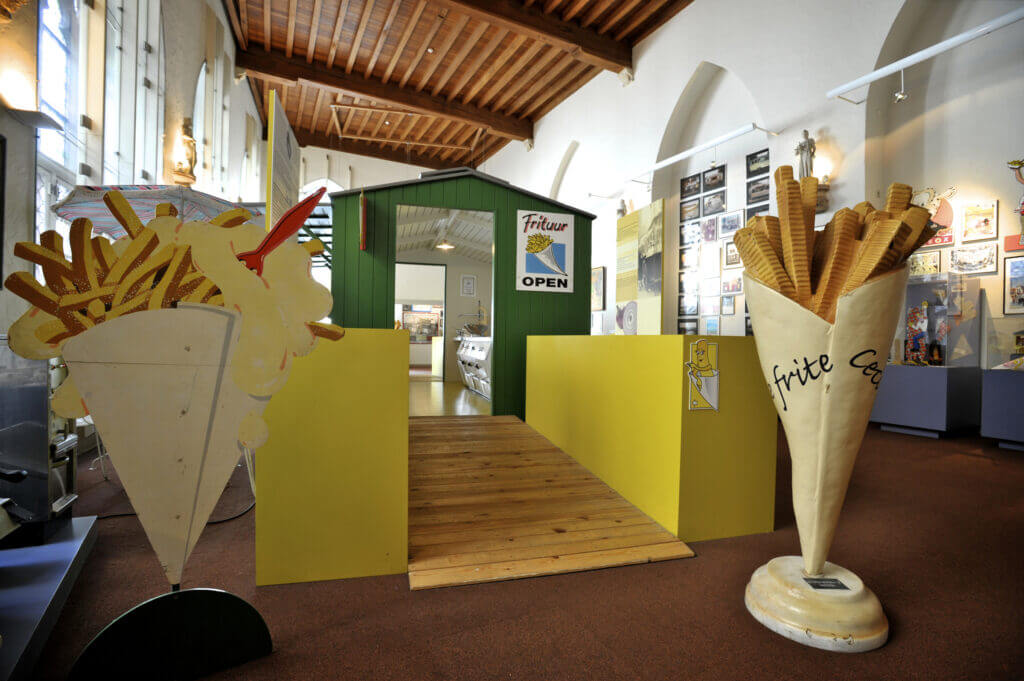 We have several room in proximity of the best places in Bruges to eat Belgian Fries. Book your accommodation with the buttons below!