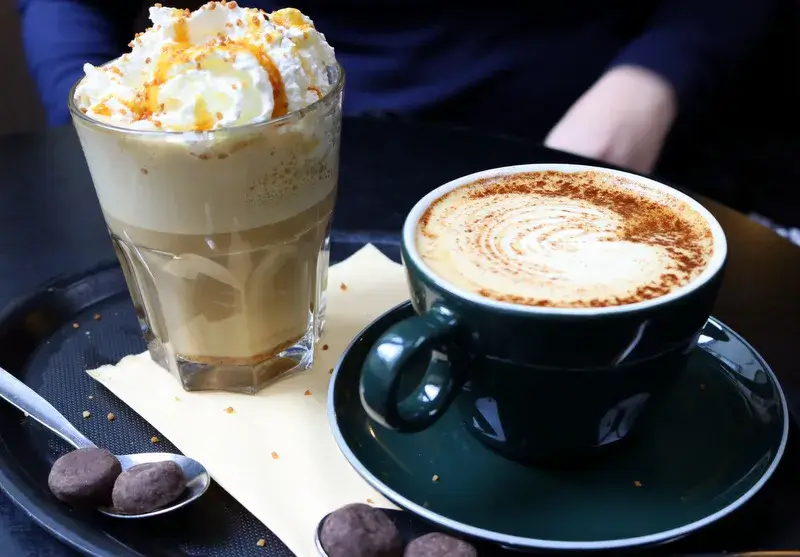 Best coffee bars in Bruges
Give a visit to one of the coffee bars below for a delicious cup of coffee to warm up or take a break during your visit to beautiful Bruges!
Espressobar – I Love Coffee
For the ultimate coffee experience, you've come to the right place. In this Espresso Bar you will enjoy a wide range of coffee and other hot drinks with delicious cake or pie, hip music and the perfect cozy decoration.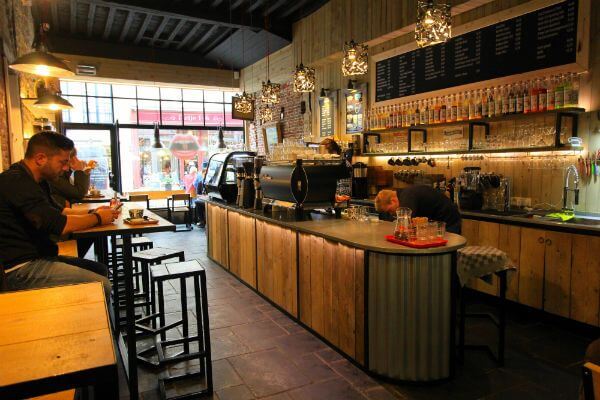 Sint-Jakobsstraat 10, 8000 Brugge
https://www.ilovecoffeebrugge.com
Li O Lait
At Li O Lait you will be surprised with deliciously prepared coffee, as well as bagels and lots of other urban drinks. You end up in a very historic setting that puts you in the Bruges atmosphere. Fancy a bite? No problem at all! You can also come here for lunch or breakfast.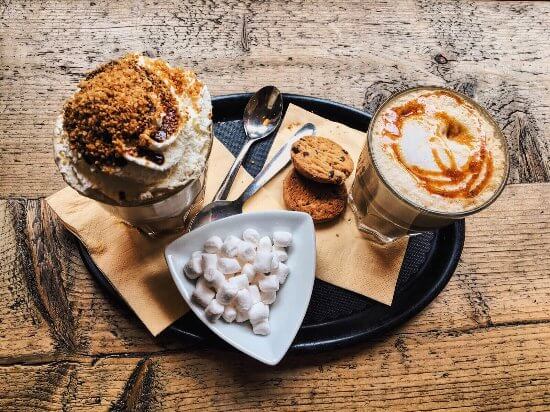 Vero Caffè
You'll get a wide range of delicious coffee and homemade iced teas, not to mention their delicious cakes and brownies! In the summer, you can also enjoy their beautiful outdoor terrace. The friendly and welcoming staff is definitely a must!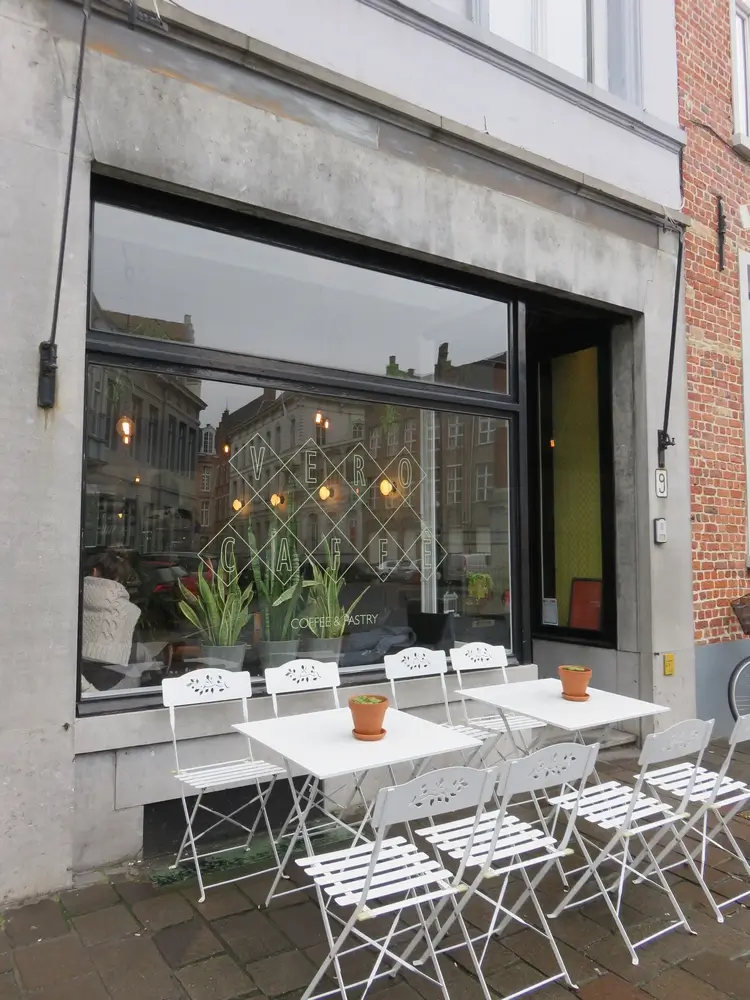 https://www.inforegio.be/vegan-vero-caffe-brugge
Coffeebar Adriaan
You immediately feel at home in coffeebar Adriaan where you can enjoy delicious coffee, tea, breakfast and lunch. Fancy a coffee with something sweet? No problem at all! You can also taste their delicious homemade cakes. In addition, the location is also nice! Coffeebar Adriaan is located right next to the city theater.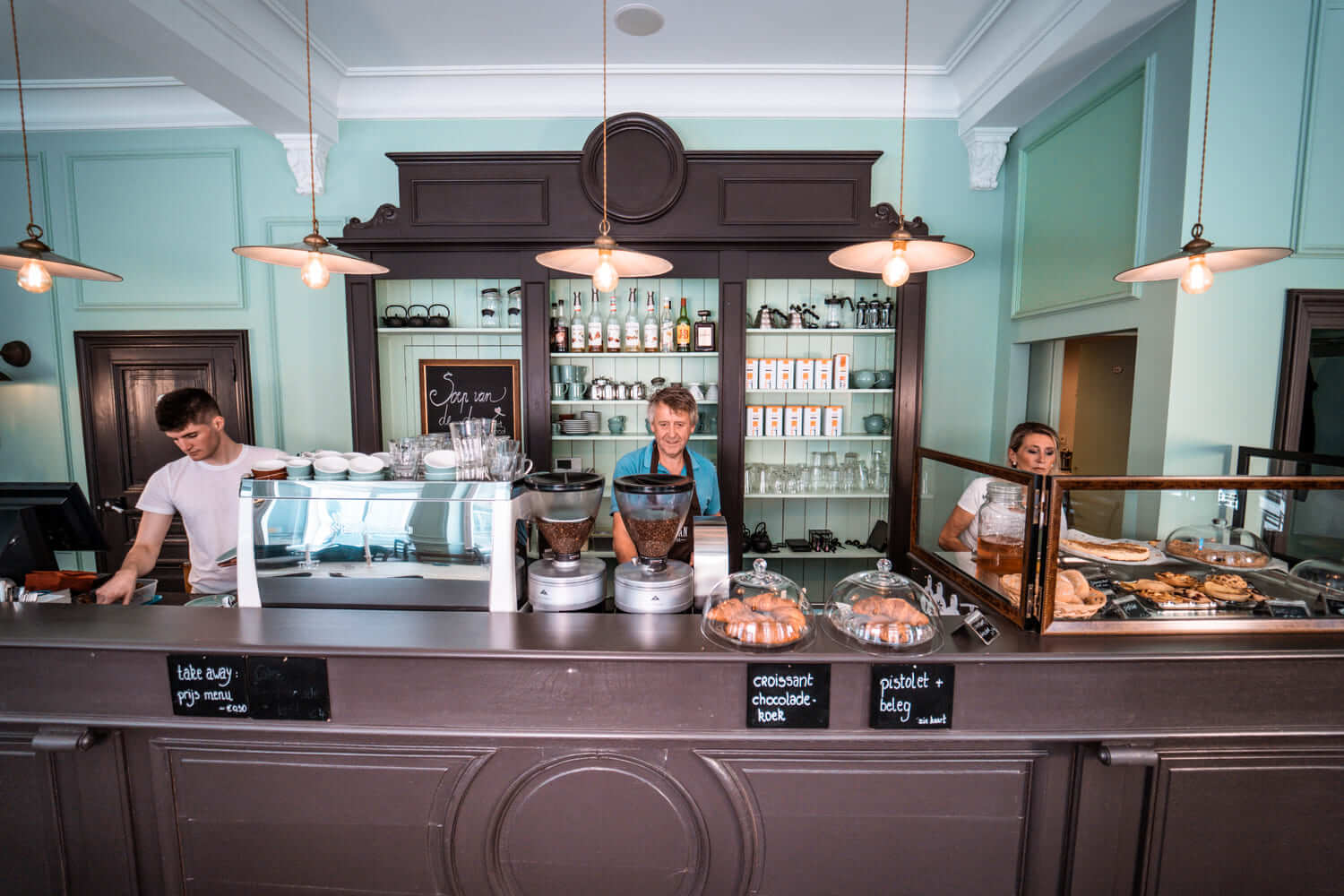 Adriaan Willaertstraat 7, 8000 Brugge
https://coffeebaradriaan.be/nl/index.php
Basiel Urban Greenhouse
Since 2019, a wonderful coffee bar has been added to the heart of Bruges to make the beautiful city even cozier! It is very modernly decorated and they mainly stand for: PLANTS/NATURE/FRENCHIES/HEALTH/COFFEE.
In other words, this coffee shop is definitely not to be missed!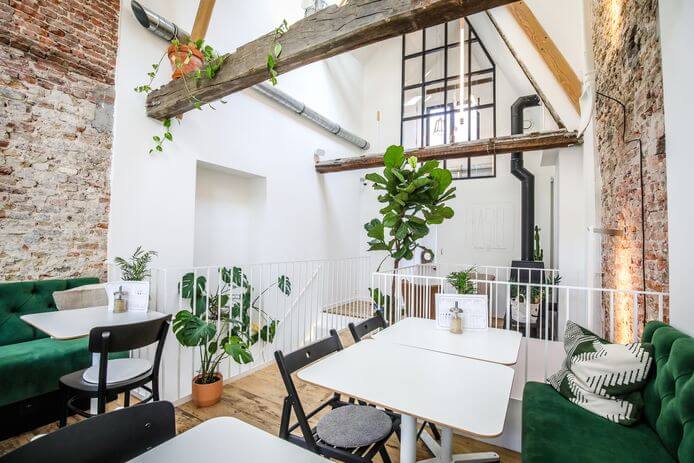 We have several rooms in proximity of these lovely coffee bars. Book your favorite accommodation with the buttons below and enjoy Bruges!